GIVING BACK
MJG Contracting Corp takes great pride in the community as you can see by the initiatives listed below. Michael's 30 year reputation in the industry, along with the contacts he's developed along the way are the driving force that allows him to give back to those in need.
Michael is currently aligned with numerous charities and foundations across the Long Island. He is currently affiliated with the Huntington Chamber of Commerce and is a proud sponsor of a number of charities across the island.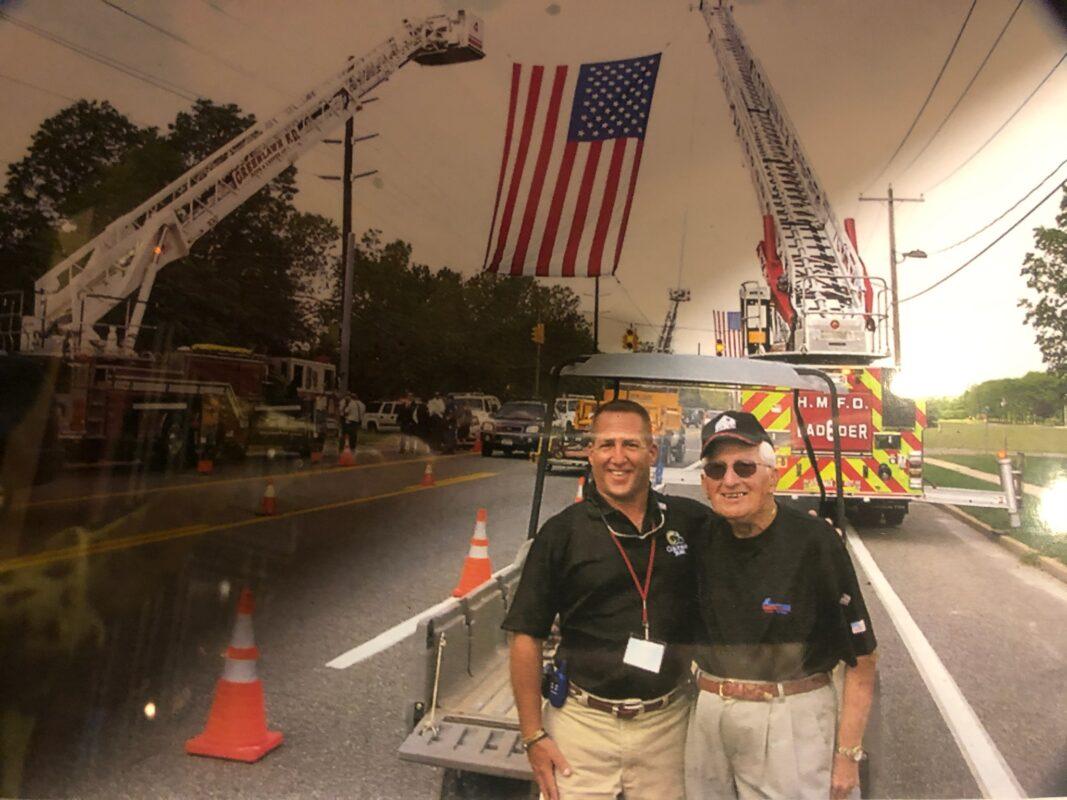 Homes for Homecoming Heroes
MJG Contracting Corp is proud to be apart of the Homes for Homecoming Heroes organization which is a 503c charitable organization that specializes in building homes for our returning veterans of the U.S Military.
Homes for Homecoming Heroes is proud to announce the first house built for a disabled U.S Navy Veteran. A ribbon cutting ceremony will be held on Monday, November 10th, 2014 at 10:30AM.
This home is built completely by volunteers and is in honor of Lt. Michael P. Murphy a fellow Navy Seal Veteran who was awarded the Medal of Honor on October 27, 2007 for his heroism in Afghanistan. The dedication of this home marks the first house donated to a veteran in Nassau County. MJG Contracting Corp was proud to be apart of this successful dedication in honor of 2 very special veterans.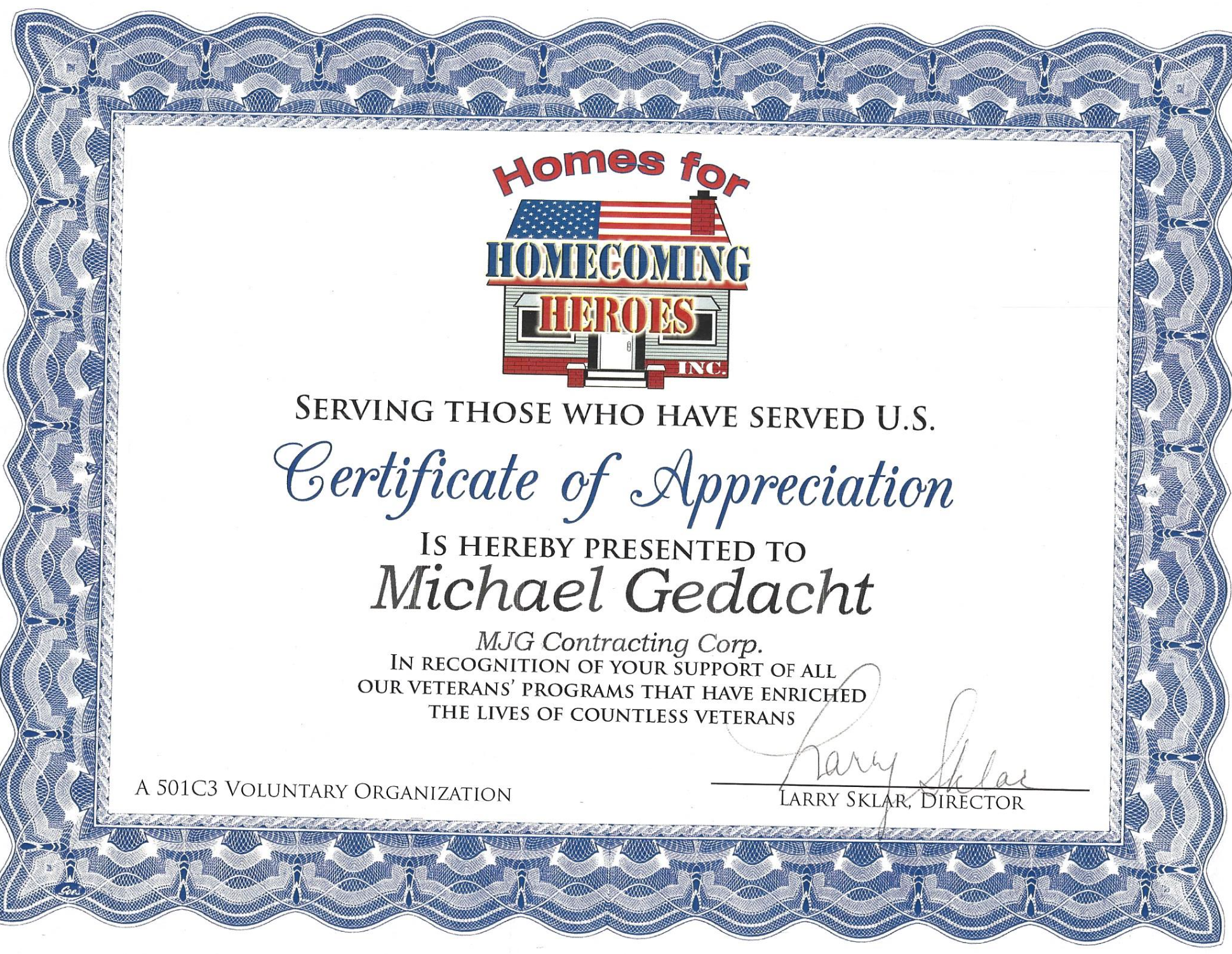 Building Homes for Heroes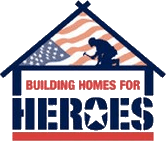 Michael helps out notable organizations such as:
Building Homes for Heroes
Homes for Homecoming Heroes
Jacobs Light Foundation
95-Year Old Sandy Victim, finally returns home to Lindhurst, Long Island
NEW YORK (CBS New York) — A parade of well wishers and a massive round of applause were waiting for Maria Clark, 95, on Saturday when she returned to her Lindenhurst home six months after being forced out by Super storm Sandy.
Clarke's home was destroyed by the storm; she told CBS 2′s Steve Langford that she thought she would never return. "I couldn't believe it, I thought I was dreaming," she said. An army of volunteers pitched in to help rebuild the home, that Clarke had lived in since the Eisenhower administration, after it was ravaged by the storm. Her son Eddie, who grew up in the house, struggled to find the right words to thank the strangers who helped rebuild his mother's home in a matter of weeks.
"It's overwhelming, it really is. These people have done so much, words can't describe," he said. Volunteers and organizers told CBS 2 that Clarke's perseverance in the face of such a massive loss was an inspiration. "If a woman like Marie Clark, at 95-years-old, can survive this kind of mental anguish, then that means to say all of the people I meet on a daily basis that have been impacted by Hurricane Sandy do have that opportunity that Marie has got," said Michael Gedacht.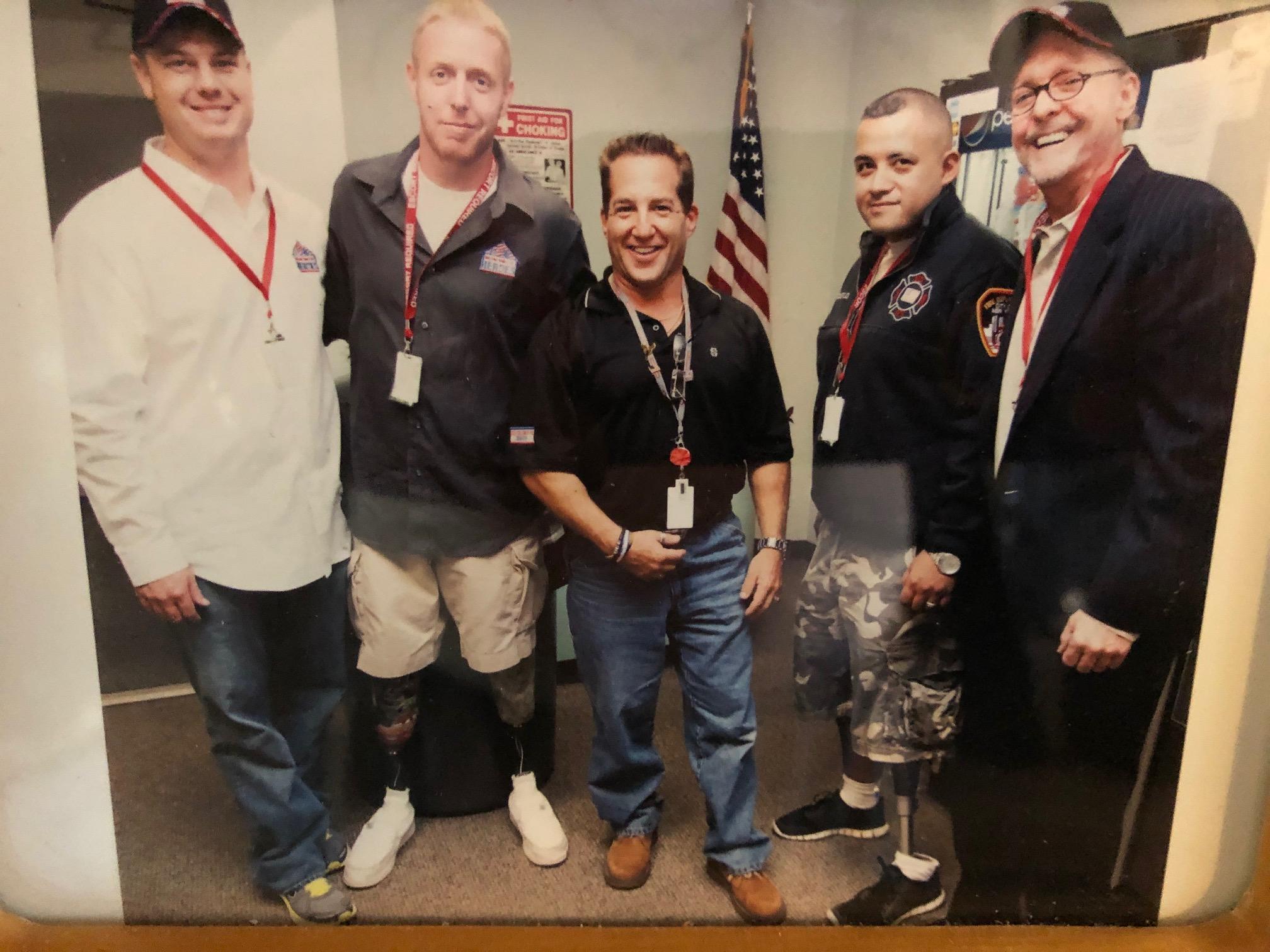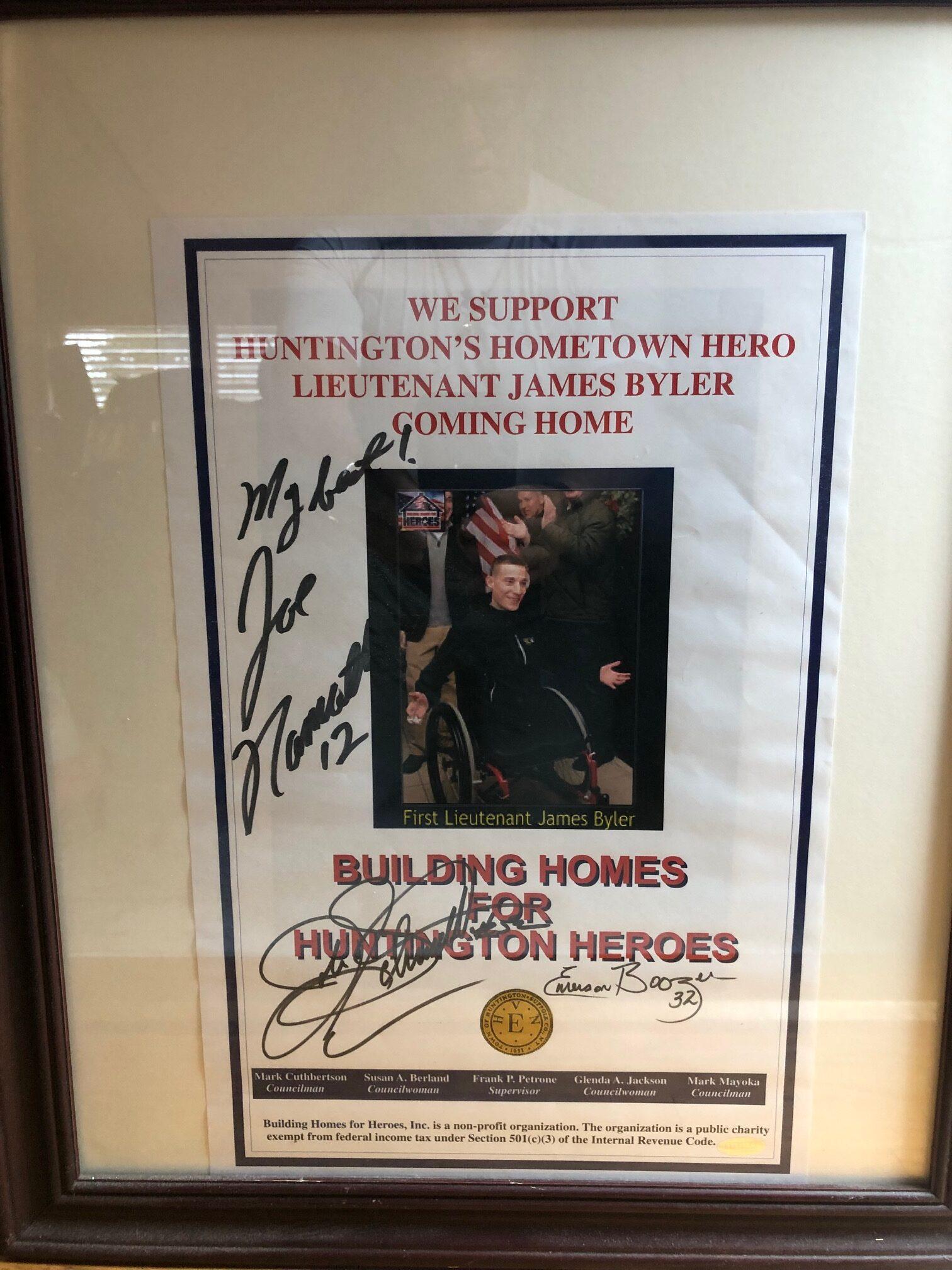 1st Lt. James Byler Homecoming Event
Michael is committed to supporting the community and continues to support those men and women who serve our country. Michael's volunteer efforts along with the support of the Town of Huntington, Building Homes for Hero's and Tri-Village little league were the result of a "Heroes Welcome" on May 28th, 2011.
Michael's ability to choreograph this event allowed First Lt. James Byler a Marine from Huntington whom lost both his legs and a number of fingers in Afghanistan to receive a Hero's welcome. His efforts were such that 1st Lt. Byler and his family received a red carpet welcome homecoming.
Michael felt that James and his family on this special day needed the recognition they so deserved but also realized that on this special day our hearts and minds were on those men and women whom didn't come home. He arranged to have a private limousine pick up th Byler family along with a police escort to travel down Pulaski Rd where the Huntington Manor Fire Department draped an American Flag.
Upon arrival to the parking lot of Tri-Village Little League, 1st. Lt. James Byler was greeted by well wishes lining the parking lot of the field cheering and waving American flags in support of this Hometown Hero.
Upon his arrival, Michael had the honor of escorting Purple Heart recipient 1st. Lt. Byler down a red carpet into the baseball field where the day's ceremonies were held. Michael continues to fund raise and feels this is a change to give back to the community by providing role models of community service.